**FISHFINDER II 2021 SCHEDULE
FLUKE
MON- FRI
10 AM – 3PM
(starting May 04, 2021)
SAT & SUN
10 AM – 2:30PM
STRIPERS, BLUES, WEAKS
NIGHTLY
5PM – 9:30PM
(starting TBA)
STRIPED BASS
LATE NIGHT

FRI /SAT NIGHTS
10PM – 2AM
(LIVE EELS, CASTING)
(starting TBA)
Due to (Covid-19)
We have a limited capacity. tickets are highly recommend. Social distancing must to adhered to a 6ft separation between fishermen.. You and the crew are required to have a face covering masks,bandana..the vessel will be cleaned before,during.after each trip. The cabin and restrooms disinfected and hand sanitizer are available..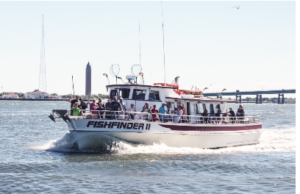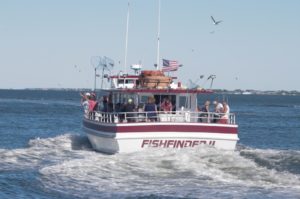 ROD/REEL AND TACKLE INCLUDED IN THE FARE
NO FISHING LICENSE REQUIRED
CHILD FARES
GROUP RATES

VISA, MASTERCARD, DISCOVER, AMERICAN EXPRESS AND PAYPAL ACCEPTED FOR ONLINE RESERVATIONS.

FISHFINDER WEEKLY FISHING REPORT
Welcome to 2021 fishing season. The Fishfinder will start sailing for Fluke on May 4th. We will advise you shortly the start date for Stripers and Blues.
Rates and ticket purchase now available.