&

Captree Fishing with the Captree Fishfinder II
65ft FISHING BOAT

NOW SAILING
ONLINE TICKETS NOW AVAILABLE
NOTE: Prime Tide Fluke 5pm-9pm dates ..UPDATE…AUG 5/6 had great fluke fishing with keepers and shorts to 4lbs with non stop action in the bay...with the good fluke fishing that continues now Aug 05/06/07/08/09/10/11:12 all Prime Tide fluke fishing in the bay…
FLUKE
DAILY
10 AM – 3 PM MON-FRI
10AM – 2:15 PM SAT/SUN
STRIPERS/BLUES/WEAKS
NIGHTLY
5 PM – 9:15 PM Daily

NEXT 5pm-9pm Prime Tide Fluke fishing Aug 05-Aug12 all other dates Stripers/Blues/Weakfish…
STRIPED BASS
FRIDAY/SATURDAY NIGHTS
10PM – 2AM
—————-

Prime Tide Fluke trips (best tides for fluke fishing on the 5-9pm trips in the bay) See dates Jun/Jul/Aug. All other dates on the 5pm trips are fishing for Blues/stripers/Weaks.
.Dates fishing for prime tide fluke: …AUG 5,6,7,8,9,10,11,12…
GIFT CERTIFICATES ARE AVAILABLE ALL YEAR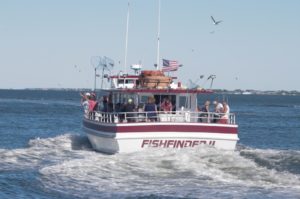 ROD/REEL AND TACKLE INCLUDED IN THE FARE
NO FISHING LICENSE REQUIRED
CHILD FARES
MEN AND WOMEN RESTROOMS

VISA, MASTERCARD, DISCOVER, AMERICAN EXPRESS AND PAYPAL ACCEPTED ONBOARD AND FOR ONLINE RESERVATIONS.

FISHFINDER WEEKLY FISHING REPORT
UpDate: Wed. aug10 10am fluke trip saw great fishing outside on the F.i. Reef fluke keeper/shorts plus some sea bass/porgies in the mix , wEather looks good for the next few days for ocean fishing…aug prime tide 5pm fluke fishing trips had great fluke fishing with Keepers and shorts to 4lbs with non stop action in The bay…
weekly: Jul24-Jul30 this week on the fishFinDer we had Very good to eXcellent fishing ..on the 10am daily fluke trips had pool fluke to 7lBs with 6 and 5 lbs winning the pool daily most days non stop action with keeper fluke shorts and sea robins in the mix fishing both ocean and bay…on the 5pm-9pm bluefish / Striper trips had mostly bluefish 4 – 8lbs very good diamond jig fishing in the bay and inlet area…on prime tide fluke fishing in the bay had very good fluke fishing steady action all trip, keeper and shorts For tHe 5pm-9pm trips we have added some addItional dates for Aug…10pm fRi/sat late night trips had good fishing witH keeper stripers shorts and big bluefish fishing with bass assisins…sEe CAPTREE FISHFIndeR FACE BOOK for photos,Video and fishinG reports also see the LONG ISLAND fishErman
STRIPED BASS FALL FISHING.. The Fishfindeder II is fishing every night at 7pm always a full time striped bass boat in the fall. It's the best way to keep on top of night time striped bass fishing…
PRIME TIDE FLUKE TRIPS.. (Best tides for fluke fishing on the 5pm trips in the bay)…see dates in Jun/Jul/Aug ..All other dates on the 5pm trips are for fishing for Blues,Weaks,Striped bass…. See captreefishhfinder Face Book for photos also see the fisherman for weekly reports
Thanks Capt. Walter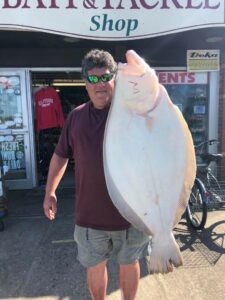 CAPTAIN WALTER