**FISHFINDER II 2021 SCHEDULE
FLUKE
MON- FRI
10 AM – 3PM
(starting MAY 08)
SAT & SUN
10 AM – 2:30PM
starting MAY 08)
STRIPERS, BLUES, WEAKS
NIGHTLY
5PM – 9:15PM
(starting MAY 08)
STRIPED BASS/BLUEFISH
LATE NIGHT

FRI /SAT NIGHTS
10PM – 2AM
(Starting MAY 14)
Due to (Covid-19)
We are adhering to the new guidelines.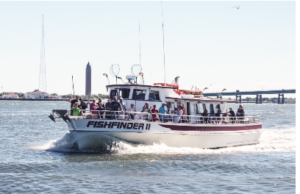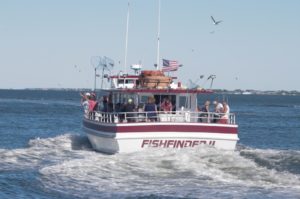 ROD/REEL AND TACKLE INCLUDED IN THE FARE
NO FISHING LICENSE REQUIRED
CHILD FARES

VISA, MASTERCARD, DISCOVER, AMERICAN EXPRESS AND PAYPAL ACCEPTED FOR ONLINE RESERVATIONS.

FISHFINDER WEEKLY FISHING REPORT
May08-May14 Had good Fluke fishing on the 10am trips pool fish 4 lbs-6lbs daily good numbers of keeper fluke plus plenty of shorts for action on the 5pm bass and blue trips keeper and short striped bass and plenty of bluefish….photos see captreefishfinder facebook…
Thanks Capt. Walter
Rates and tickets now available.