.,

Captree Fishing with the Captree Fishfinder II
65ft FISHING BOAT

NOW Sailing..Welcome to the Captree Fishfinder for 2023..Sailing dates,fares,tickets are now available….Our starting date will be Friday May19 for:
Fluke:10am everyday
Stripers/Blues/Weaks 5pm every night
Striped Bass 10pm Fri/Sat nights
Prime TIDE Fluke trips 5PM -9PM.(see below for sailing dates)
GIFT CERTIFICATES-AVAILABLE ALL YEAR
—————-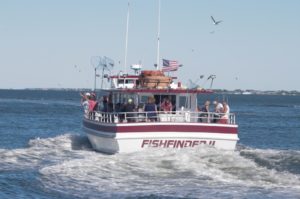 ROD/REEL AND TACKLE INCLUDED IN THE FARE
NO FISHING LICENSE REQUIRED
CHILD FARES
MEN AND WOMEN RESTROOMS
SIDE BOARDING FOR EASY ON/OFF

VISA, MASTERCARD, DISCOVER, AMERICAN EXPRESS AND PAYPAL ACCEPTED ONBOARD AND FOR ONLINE RESERVATIONS.

FISHFINDER WEEKLY FISHING REPORT: The fishfinder 1st 10am trip May19 saw good fluke fishing with keeper & Short fluke,Bob won the pool with a nice keeper fluke..,on the 10pm fri/sat late night striped bass trip a nice steady pick of slot-size keepers plus a bunch of under size striped bass..:5/20 10pm striped bass trip had another good night with slot-size bass just short of a boat limit and Undersized stripers released5.5/22 10am fluke trip saw good fishing with keeper & short fluke pool fluke was 4lbs with blues & weaks inthe mix..5/24 10am fluke trip saw improved fluke fishing with keeper and shorts pool fish was 4.5lbs salmon gulp worked best today..5/26 5pm trip had a nice mix off weakfish,bluefish and keeper/short striped bass..5/26 10pm Fri/Sat late night saw another good night of fishing a steady pick of slot- size keepers & shortd plus a bunch of bluefish..:
..(click here) for CAPTREE FISHFIndeR FACE BOOK for photos,Video and fishinG reports also see the LONG ISLAND fishErman for weekly fishing reports
PRIME TIDE FLUKE TRIPS.. (Best tides for fluke fishing on the 5pm trips in the bay)…see dates in Jun/Jul/Aug ..All other dates on the 5pm trips are for fishing for Blues,Weaks,Striped bass….Prime TIDE dates 2023: JUN 10/11/12/13 & 26/27/28/29 JUL 11/12/13/14 & 27/28/29/30 AUG 10/11/12/13 & 25/26/27/28..
See captreefishhfinder Face Book for photos also see the fisherman for weekly reports
Thanks Capt. Walter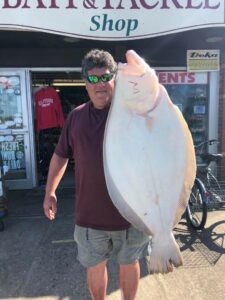 CAPTAIN WALTER