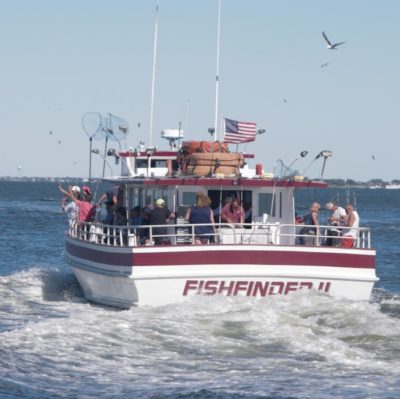 ABOUT THE BOAT
Fishfinder II is a 65ft twin diesel fishing boat with the latest safety navigation and fish finding equipment. The Fishfinder is U.S. Coast Guard certified and license to carry up to 80 passengers. The boat has a twin anchor system and super fast winch (for quick and efficient anchoring).The Fishfinder is equipped with double all necessary electronics.
IN THE CABIN
We feature a large clean heated cabin with men's and women's separate restrooms and a galley with coffee pot and microwave and snack bar.
ON DECK
The boat has the latest rod/reel and tackle (this is included in the fare). Fresh bait for FLUKE and bottom fishing including live eels for STRIPED BASS fishing at night (also included in the fare). Fresh fishing line on all reels this is important for landing large stripers or good size Fluke.
OUR CAPTAINS
CAPTAIN WALTER CZEKAJ (owner)
CAPTAIN MATTHEW
OUR CREW
Sean, Henry, Mike have all work on the Fishfinder for many years. .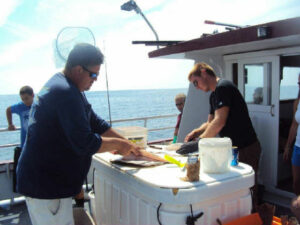 SERVICE ON BOARD
a set up of a rod/reel bait and tackle.
fishing lesson (for 1st time anglers) or if requested.
net and take your fish off the hook.
clean your fish at the end of the trip.
Mates work hard for you the whole fishing trip, if they do a good job please consider them at the end of the trip as they work for tips.